We provide core courses on "feminist theories and practices". Students are expected to achieve accomplishments in either the field of "gender, medicine and technoscience" or "gender, society and culture." The courses are structured as the following figure. We also organize gender studies workshops on a regular basis. To broaden our understandings of gender and women's issues, the institute frequently invites scholars both from within Taiwan and abroad to give speeches. Upon their completion of the courses, students are awarded with M.A. in Gender Studies.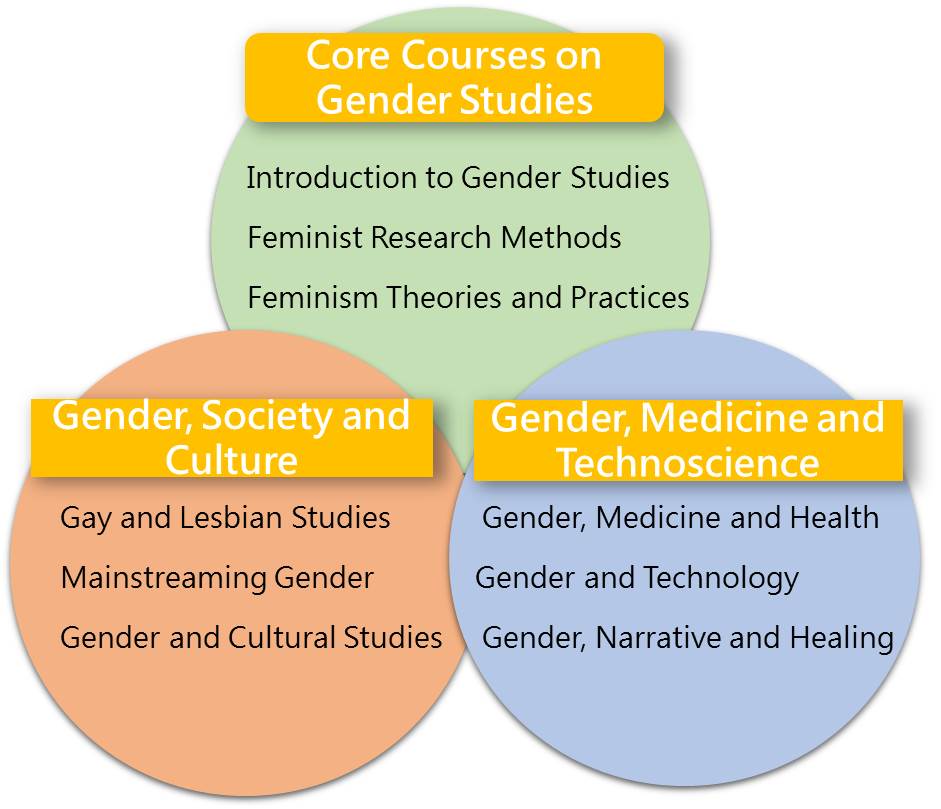 Figure One. Course Structures of KMU Gender Studies, M.A.
Our researches focus on the following main areas,
Gender, Medicine and Technoscience
Feminist Theories and Practices
Sexuality, Body and Gender
Gender and Cultural Studies
Individual scholars also work on Gender Mainstreaming, Emotional Education, Intersectionality, Work and Family, Masculinity, and so on. For more details, please refer to each faculty members' webpage.