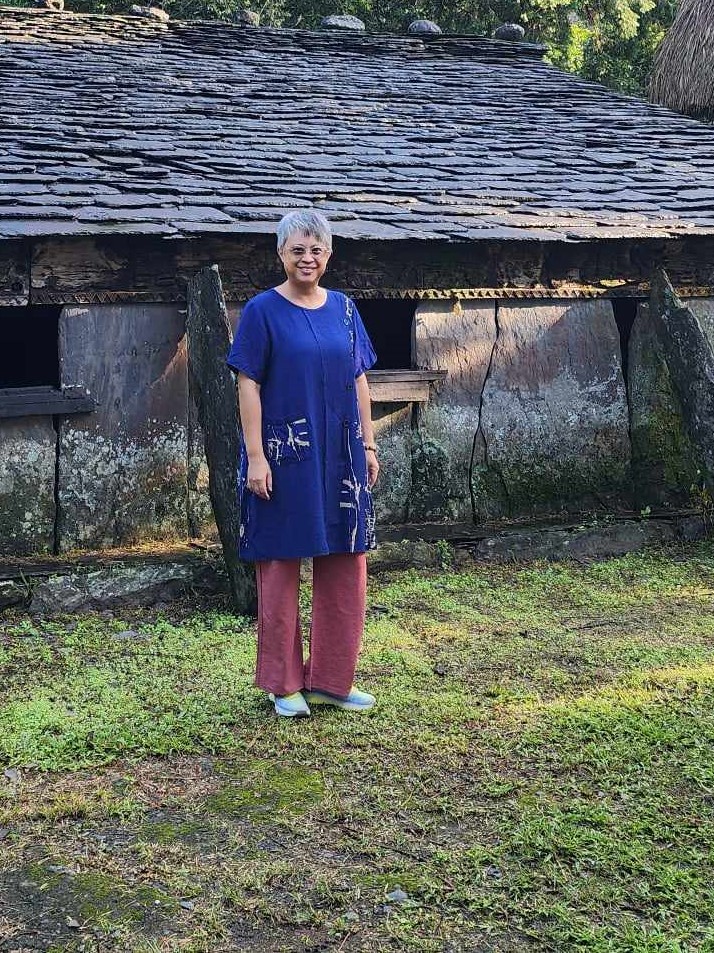 Chin-ju Lin
Associate Professor and Head of Graduate Institute of Gender Studies
Kaohsiung Medical University, Taiwan.
---
Highest Degree
Ph.D. Sociology, University of Essex, U.K.
Short Biography
As a post-colonial feminist, I am interested in experiences of women as ethnic minority, exploring the intersections of gender, ethnicity and culture. My earliest work engages experiences of migrant women in Taiwan. Secondly, by investigating four generations of Han women's experiences in modernity, I analyzed transformations of patriarchal kinship relations on 20th century Taiwan. In the past ten years, I conducted ethnographic research on experiences of Indigenous women community workers in the process of post-disaster recovery. Currently, my research highlights experiences of Indigenous women under climate change.
Research Interests
Postcolonial Feminism
Gender and Sexuality Studies
Indigenous Studies
Indigenous Critical Theory
Feminist activism<
Black Feminist Theory/Thought
Selected Publications
Chin-ju Lin, "The Colonized Masculinity and Cultural Politics of Seediq Bale" CLCWeb: Comparative Literature and Culture 20.5 (2018): Special Issue Voices of Life, Illness and Disabilities in Life Writing and Medical Narratives. Ed. I-Chun Wang, Jonathan Locke Hart, Cindy Chopoidalo, and David Porter. (AHCI) https://docs.lib.purdue.edu/clcweb/vol20/iss5/7/
Lin, C.-J. and Lu, B. C. (2018). [Review of the book Living A Feminist Life, by S. Ahmed]. Feminist Encounters: A Journal of Critical Studies in Culture and Politics, 2(1), 12. https://doi.org/10.20897/femenc.201812
Wang, Frank T.Y. & Chin-Ju Lin (2012).'Sisters in Struggles? Wars between Daughters-in-law and Migrant Workers.' In A. Chambon, W. Schroer and C. Schweppe (eds.) Transnational Social Support. p. 108-126. New York: Routledge.
Lin, Chin-ju..(with Jin Haritaworn and Christian Klesse). (2006) 'Poly/logue: A Critical Introduction to Polyamory'. In Sexualities 9 (5): 515-529 https://doi.org/10.1177/1363460706069963
Lin, Chin-ju. (2005) 'Modern Daughters-in-law in Colonial Taiwanese Families'. In the Journal of Family History,30 (2):191-209. https://doi.org/10.1177/0363199004270786
Lin, Chin-ju. (2004) 'The Other Women in Your Home: Social and Racial Discourses on "Foreign Maids" in Taiwan'. In Minor Arts of Daily Life: Popular Culture in Taiwan, D.Jordan. A. Morris, and M. Moskowitz (eds.) Honolulu: Hawaii University Press.
Lin, Chin-ju. (1999) Filipina Domestic Workers in Taiwan: Structural Constraints and Personal Resistance. Taipei: Taiwanese Grassroots Women Workers' Center.